Post by Ser Duncan on Mar 23, 2016 23:09:40 GMT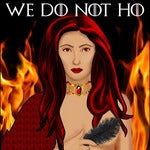 Ashara declares that Rhaegar shouldn't be held responsible for Brandon and Rickard's deaths, because Rickard asked for trial by combat. Tywin called it murder, and that Rhaegar needed to die along with Aerys.
Ah I figured out what I was trying to say. If Ashara is asking Tywin to take revenge for the murders of Rickard and Brandon by killing Rhaegar. Tywin says it's was not murder but trial by combat, so no shedding of Royal blood is called for. However we know that Doran is planning to eventually do just that -- have them all dead and gone. Ashara, repeating the role of Lady Nym is eventually not allowed her royal blood shed, but will be set into a high position, politically, mainly one of representing Doran at court. Even though none if that latter is discussed or relieved yet, Ashara still has some powerful motivation for wanting Rhaegar dead. That 3 way marriage is ruined by the introduction of Lyanna, Some Pig's dishonouring of Ashara is what I'm thinking here. So like Lady Nym, Ashara's motivations are personal, not political.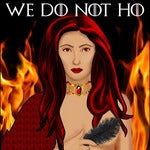 Oh what about the Yronwoods? The reason Quentyn is sent to ward with the Yronwood to heal the bad blood between them caused by Oberyn's actions. But that was in recent times, back through history, the Yronwoods have claimed they should be the ruling house of Dorne. At one point I think the Yronwoods claimed themselves to be Kings of the Boneway, and then Nymeria chose a Martell (Mors?) as her husband and they became the ruling house of Dorne, making the Yronwoods the second greatest house in Dorne.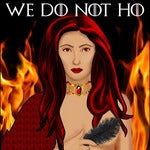 Sounds about right to me