Post by Weasel Pie on Dec 30, 2016 20:39:27 GMT
There's a bar/restaurant I've been to a few times called Finn MacCool's, and I'm pretty sure there are plenty of bar/restaurants on several continents with the same name. Also pretty sure most people know that Finn MacCool, along with being a badass Giant hero from the mythologies of Ireland, Scotland and the Isle of Man, most famously created the Giant's Causeway and the Isle of Man.
But I was looking at this logo: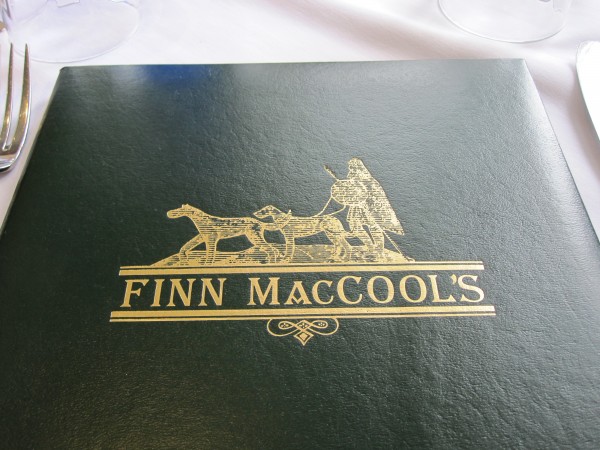 And it got me thinking, and here I am starting a project to discuss the connection between Irish/Scottish Mythology and A Song of Ice and Fire.
Why? Because George RR Martin specifically mentions the Sidhe when asked about the Others. This proves to me that he had the Sidhe in mind while crafting his story. The Sidhe of course are the supernatural inhabitants of a parallel or hidden world in Irish/Scottish mythology – elves, fairies - who were driven underground by Norse invaders.
So let's talk about Finn MacCool to start. Fionn (meaning
white/blonde/young male deer [!]
) mac Cumhaill (son of
Cumhail pronounced "cool"
) was known as Deimne as a boy.
Deimne
, in the Ulster and Connacht dialects, would have the "De" pronounced close to a J. The "I" is a long "I" sound. The "m" is a barely heard almost non-existent "v", while the "ne" is pronounced with an "n" sound and a disappearing schwa sound.
JI-n(eh).

Jine, son of Cool. Jon Snow
, people. Heh.
I'm aware how self-serving all of that is, and I guess you all know that I believe Jon Snow is the son of an Other (the Night's King), but seriously, I hope you all bear with me. There is no doubt in my mind that George was more than inspired by Irish Mythology, and what I've found supports several fan theories, although the ultimate question (who are Jon's parents?) is not answered here with certainty.
What I've found can support Jon as an Otherbaby, Lyanna as a "coldhanded" mother… but it also supports Mance, Robert and Arthur as possibilities for Jon's father.
This paragraph is a late insertion in my opening post. I figured I should google "Jon Snow Finn MacCool" to see if there was already anything out there, and … well this is crazy but
snowfyre
mentioned the name similarity in passing three years ago in a post in Heresy. GMTA.
So what struck me about that logo? Probably because I wondered about the dogs.
One of Finn MacCool's dogs is named Bran.